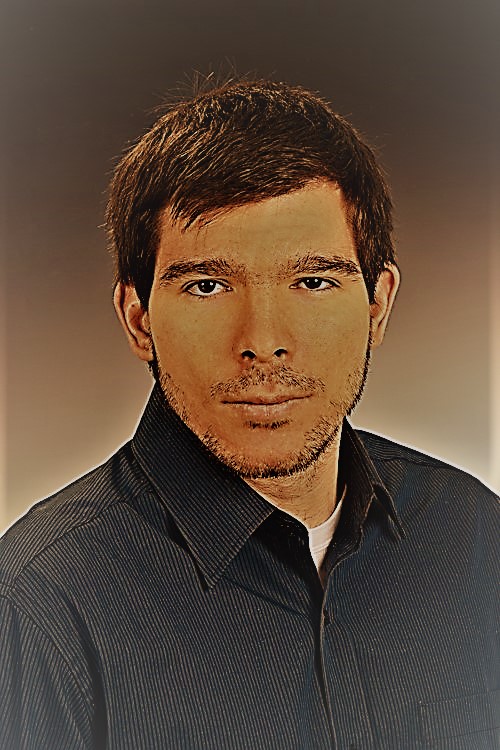 (GER)
Hallo zusammen,
willkommen in meiner ganz "eigenen Welt" !
Mein Name ist Tobias, 33 Jahre alt, wohnhaft in der Nähe von Köln (NRW, Deutschland). Schon seit einigen Jahren gefällt es mir, mich über bestimmte Themen, von Gaming, über Filme und Serien, bis hin zu eigenen Haustieren auszutauschen. Dabei ist es mir immer ganz wichtig, nie meinen eigenen Fokus zu verlieren. Für mich gibt es nie den Hype oder den Anti-Hype, sondern nur positive Dinge, die mir aus bestimmten Gründen zusagen, oder eben negative Dinge, die mich aus wiederum anderen Gründen eher abschrecken.
In der heutigen Welt wird leider oft nur dualistisch gedacht. Diese neue Entwicklung gefällt mir überhaupt nicht, da sie den Horizont eingrenzt. So viele Themen, aber auch Probleme, unserer Zeit zeichnen sich eben durch eine große Komplexität aus, und "einfache" Antworten sind für mich immer der falsche Weg. Auch sehe ich in einer gewissen zu großen Emotionalität an sich große Schwierigkeiten. Ich finde es braucht immer auch den eher zurückhaltenderen Blick, zumindest als Ergänzung.
Da ich allerdings nicht nur hier auf meinem Blog schreibe, sondern auch auf Twitch streame und auf YouTube Videos hochlade, verfällt man schneller in ein bestimmtes Muster, als es einem lieb sein kann. Schnell kommt es einmal zu einem kleinen Flame oder zu einer weiteren hitzigen Debatte. Dies ist, so denke ich, allerdings auch manchmal einfach normal. Ich versuche es nur nicht Normalität werden zu lassen.
Ich hoffe, dass Euch mein Blog, calsportaleu, in gewisser Hinsicht gefällt. Ihr müsst nicht immer mit mir einer Meinung sein, aber zumindest solltet ihr so gut wie immer das Gefühl haben, so jedenfalls mein Bestreben, dass dieser schräge Vogel zumindest seine Meinung transparent und auf Argumenten basierend wiedergeben möchte.
Als kurze Erklärung, wieso der Blog calsportaleu heißt: Dieser Blog ist ein Reboot meines früheren gleichnamigen Blogs, der von 2013 bis 2019 online war. Aus verschiedenen Gründen ist es nun jedoch zu einem raschen Wechsel gekommen. Die Struktur ist zu großen Teilen so geblieben. Der Titel selbst ergibt sich aus den Worten "Calella" (mein zweiter Charakter in World of Warcraft ; Menschen-Magierin auf dem Server Forscherliga) und "Portal" als Doppeldeutigkeit (Portale in World of Warcraft als Magierin stellen ; Portal als Ausdruck einer Website im Internet).
In diesem Sinne, wünsche ich einen schönen Aufenhalt ! Über Kommentare oder andere Arten von Support freue ich mich immer.
Mit freundlichen Grüßen
Tobi
(Stand: 18.06.19)
…
(ENG)
Hello everyone,
welcome to my very "own world" !
my name is Tobias, 33 years old, living near Cologne (North Rhine-Westphalia, Germany). Since the last few years I´ve been really enjoying, comparing notes about various topics, ranging from gaming, movies and series to even own pets. Given that. It´s so important to me, to never lose my own focus. To me, there is no hype or anti-hype at all, but positive things I kind of like, due to specific reaons, or negative things that scare me off, due to specific reasons.
In our world today people think dualistically. I really cannot stand these new developments, as they narrow the horizon down. So many topics, but also issues, of our time today are characterized by huge complexity, and "easy" answers always represent wrong avenue, to me. In addition, I also sense difficulties arising from too much emotionality. In my opinion, you also need a bit more reluctant point of view, at least as an endorsement.
Given the fact, that it´s not just my written blog, here, but also me streaming on Twitch and uploading videos to YouTube, you quickly fall into a pattern, than one would like. It´s so easy to flame somone else, or to trigger a heated debate. Sometimes it´s just normal, I think. I just don´t want it to become the norm, though.
I hope, you enjoy my blog, calsportaleu, in a certain sense. You do not have to agree with me, of course, but you should get the impression, that this odd fish is eager to reflect his personal opinion transparently and based on arguments.
As an explanation, why this blog is called calsportaleu: This blog means a reboot of my former blog, of the same name, which has been online from 2013 to 2019. There are plenty of reasons for this rapid change now. In terms of structure, it´s quite the same. The title consists of words "Calella" (my second character in World of Warcraft ; human mage on Server Forscherliga) and "portal", an ambuguity (create portals as mage in World of Warcraft ; portal as another term for a website on the internet).
In this sense, I wish a nice stay ! I really appreciate any comments or other types of support.
Regards
Tobi
(current state: 18.06.19)